PayNow SG for Woocommerce
Receive PayNow payments without paying transaction fees
Download, Install and Activate the plugin on your Woocommerce powered online shops. Start receiving payments from your customers via dynamically generated PayNow QR code without redirecting them out to third party payment gateways. Your customers can now use any PayNow supported mobile apps to make payments directly to your online stores. No setup cost. No transaction fees. No hidden fees.
0% Transfer / Transaction Fees
See How It Works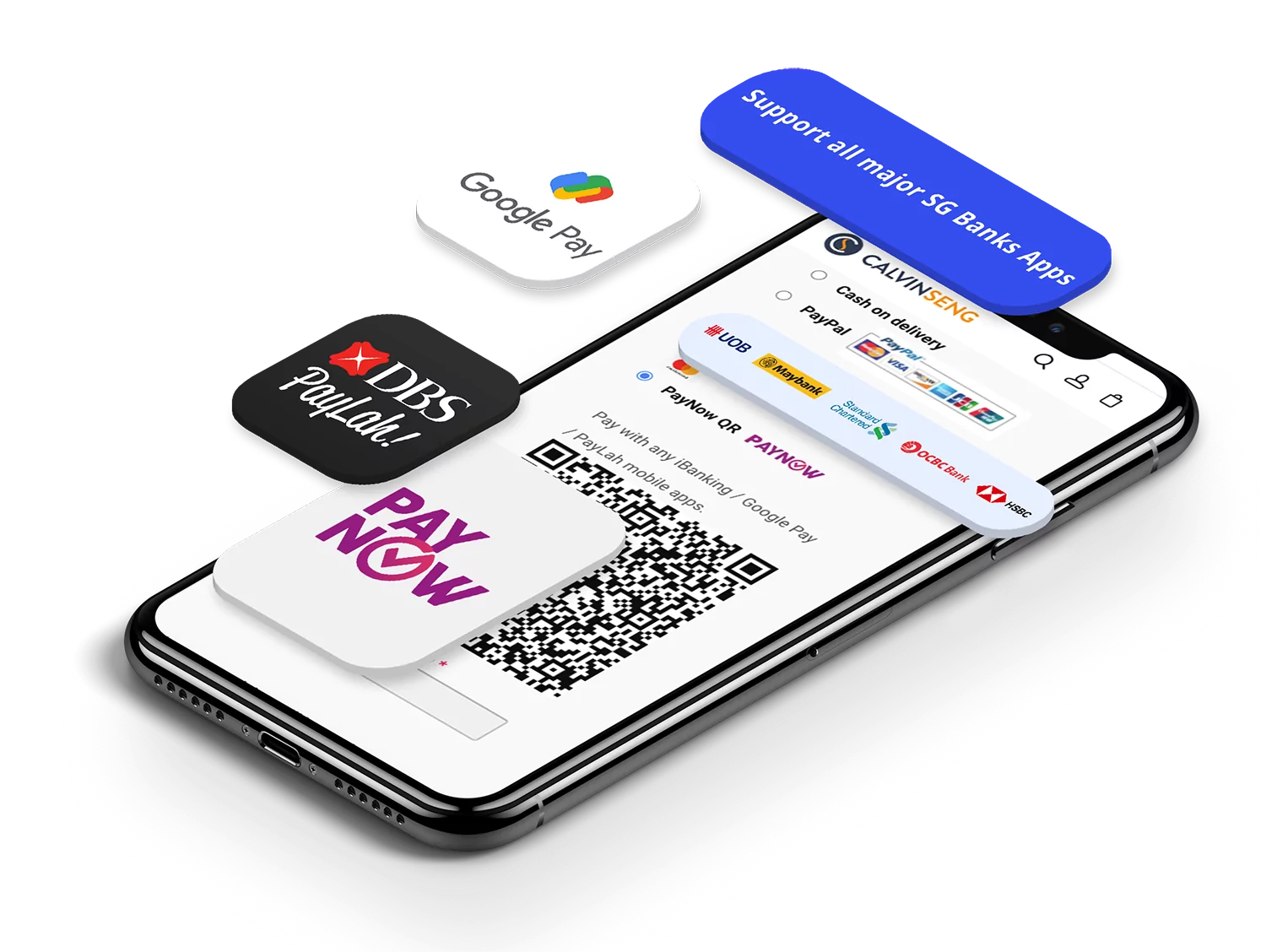 Perfecting your store's checkout by simplifying the payment process for your customers. Happier experience guaranteed for you and your customers.
eCommerce stores using this plugin is achieving up to 50% faster payment process.
Scan the PayNow QR with App
Supports all major banks mobile apps that support PayNow.
No Keying In Needed
All info auto populated. Click submit to complete process.
That's all. Repeat again
Checkout process simplified. No more redirections.
For a limited time, we are launching this at 40% off.
Succeed in selling online
Save more on the long run. Goodbye per transaction / transfer fees.
Here's what it means for you
No more signing up with third party Payment Gateways
No more setting up complex integrations with Payment Gateways
Customers stay on your website throughout the checkout process
Save more on the long run and keep your profit
Features
$

99

Per Month
Transaction Fees
Redirection
Auto-populate
1,000 transactions
10,000 transactions
$20,000 payments
Account Set-up
Plugin Set-up
All major banks
Google Payments
PayLah
HitPay
$

99

Per Month
0.65% + $0.30
✅
✅
Min. $300
Min. $3,000
Min. $130
✅
✅
NA
NA
NA
Omise
$

99

Per Month
1.00%
✅
✅
Est. $30
Min. $3,00
Min. $200
✅
✅
NA
NA
NA
SG PayNow
Recommended
$

99

Per Month
0%
✅
✅
$29.60
$29.60
$29.60
❌
✅
✅
✅
✅