Hi everyone, I am Calvin Seng, your friendly neighbourhood digital world business strategist.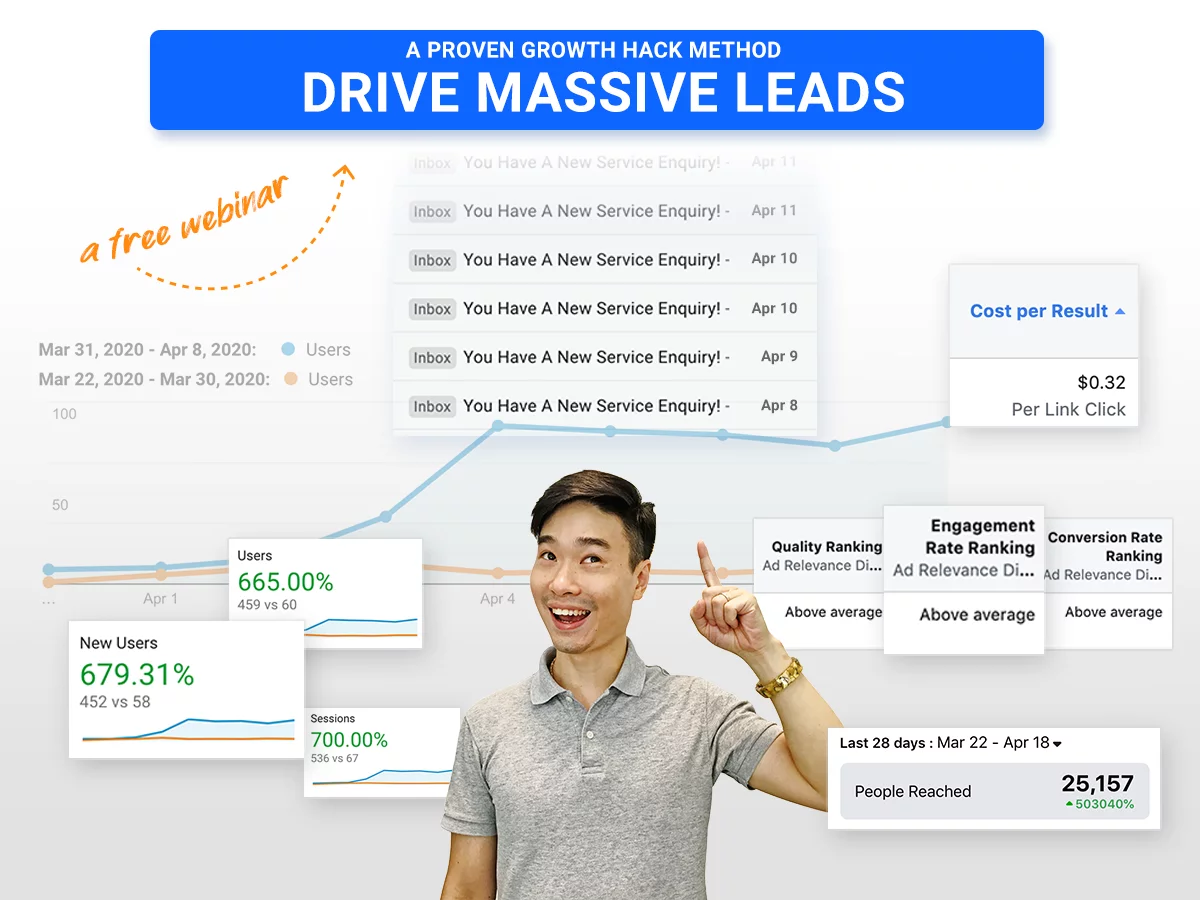 The webinar was a success!
I am not a big digital marketing guru like Peng Joon or Russell Brunson. So, I am not gonna talk about Sales Funnel or spending money into tools that claim to market, sell and deliver your services / products successfully.
As more than ever, with COVID-19 affecting the usual way of doing business, we need the fundamental know-hows on raising the exposure online for our brands / products / services in order to drive massive growth in online sales before even going into optimising a sales funnel.
What I am gonna share with everyone who participates in the FREE live webinar will be covering on a proven growth-hack method that would drive massive leads to your products / services with minimum spends on PPC while achieving high ROI.
Are you currently trying to sell your products online and sick of spending hundreds / thousands into Ads and seeing poor results such as little clicks and low conversion rate?
Are you thinking of setting up your first digital store and wondering what is the most effective way to bring sales online?
Or, are you trying to find ways to optimise your Ads so they are always going to be getting the best ranking, engagement and conversion rates?
The brief 30 minutes sharing session is going to cover a solid blueprint so you are well-equipped in going online.
Perhaps you were busy and have missed the opportunity to attend our free webinar. But fret not! Here's your chance to get the copy of the presentation material as your reference in your next campaign launch online!
Trusted by local MNC and SME