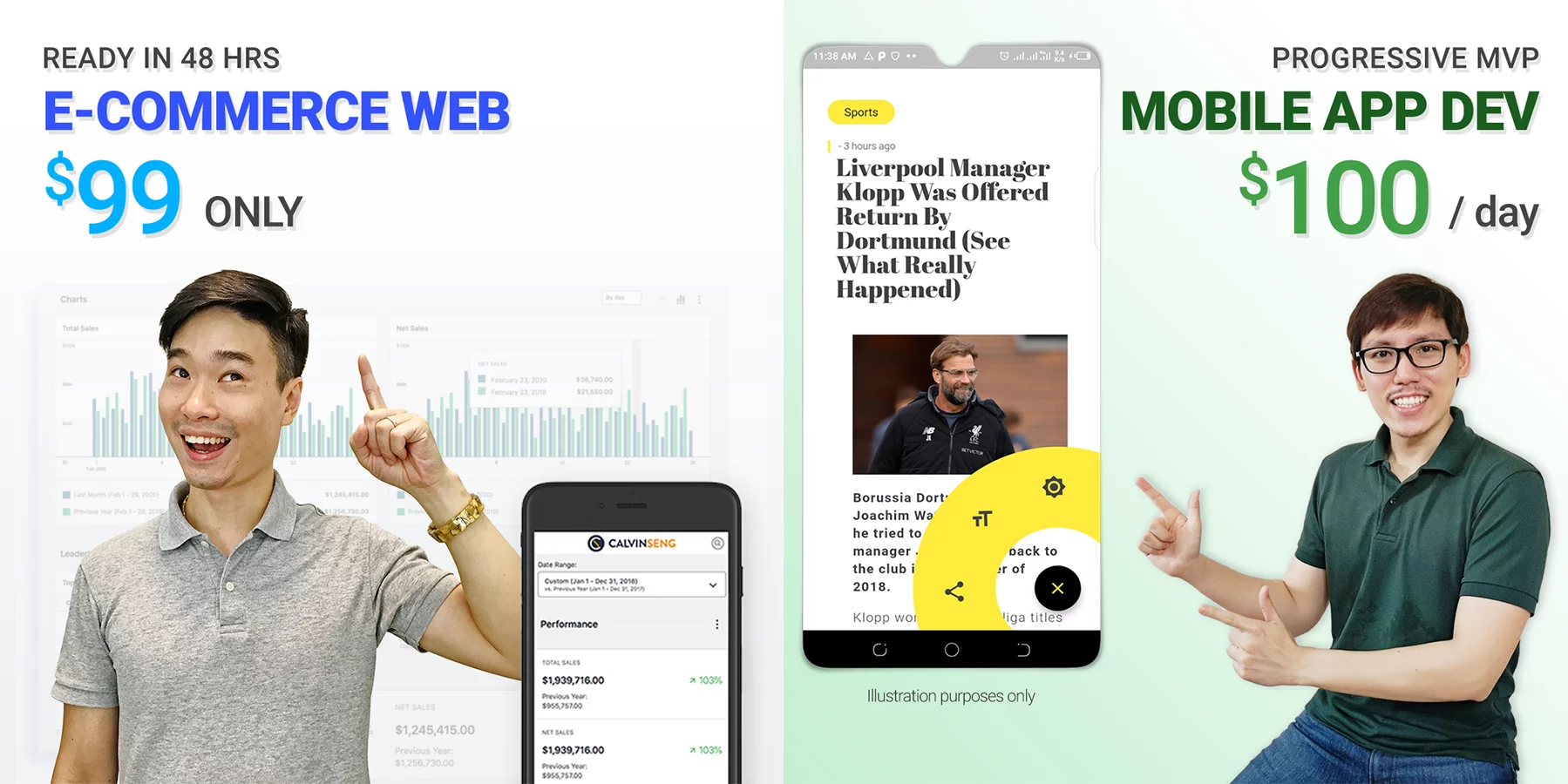 Hi everyone, I am Calvin Seng, your friendly neighbourhood digital world business strategist.
I am teaming up with the best native mobile app developer in Singapore, Richard Lee to bring the best value to you.
Are you in need of an experienced mobile app developer to bring your idea to LIVE with a MVP at an affordable rate? Good news is you can pivot your business now with investment as little as $99.
We are also offering non-obligation FREE consultation on Digital Transformation to our valued customers. All you need to do is leave your contact and we will surely reach out in 24 hours.
Trusted by local MNC and SME