What We Delivered
Storra came to us with a brilliant idea to bring booking of storage places online in Singapore. From scratch, we helped them to develop the idea by first deploying state-of-art Virtual Private Server that is capable of handling massive traffic and requests at the same time.
Then, we designed and created a listing system that is similar to AirBnb which allows individuals and companies to list their spaces and warehouses respectively. Customers would then be able to check available dates and place booking online.
The system is also capable of capturing your current location and shows the nearest storage spaces to you. The filtering was also designed to cleverly used AJAX to show the appropriate and right choices without the need to refresh the page hence reduced loading time. Imagine AirBnB but for storage spaces!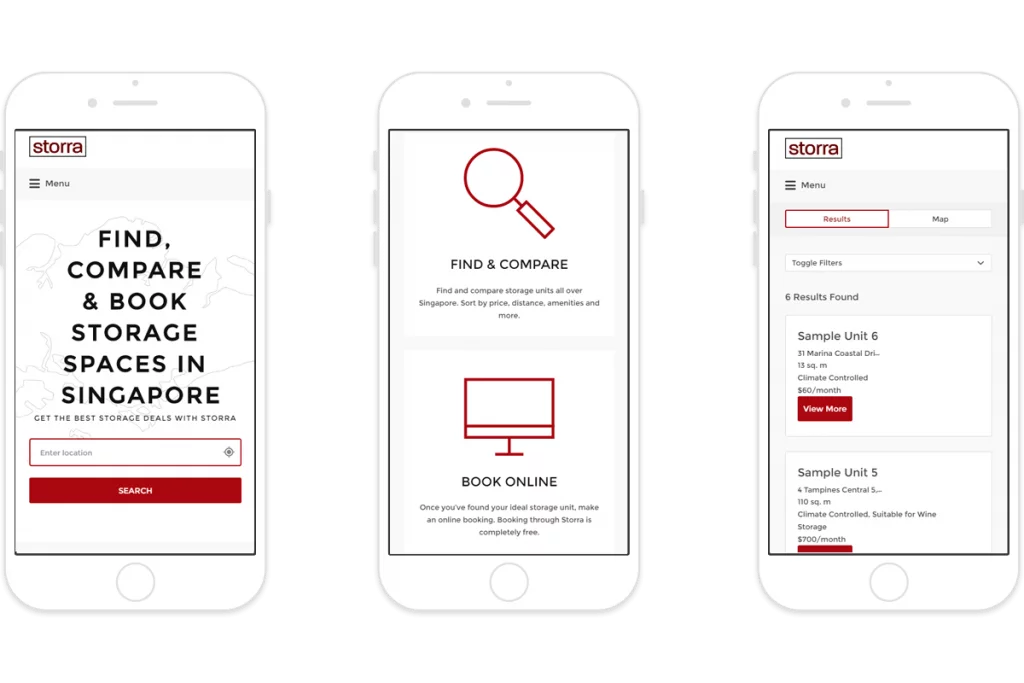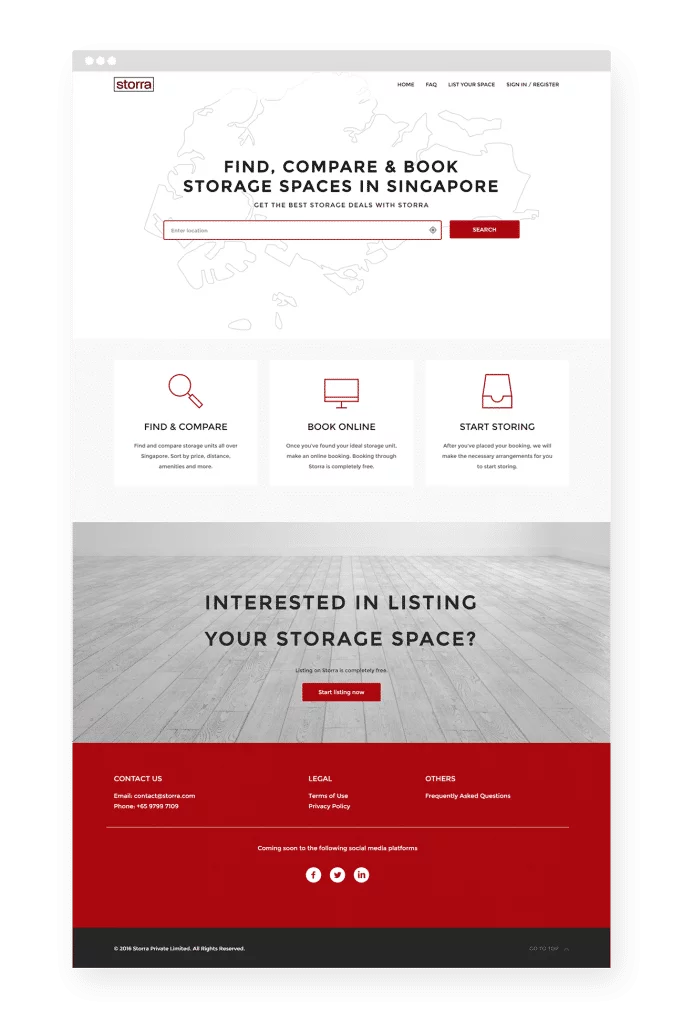 A B C D E F G H I J K L M N O P Q R S T U V W X Y Z
a b c d e f g h i j k l m n o p q r s t u v w x y z