What We Delivered
Bukit Timah Saddle Club is a BHS Approved Riding School, Livery Yard, Training Facility and Examinations Centre.
The club has been around in Singapore since 1842. Hence, the primary objective of redesigning the website was to inject a stronger branding details such as the blue color, sans font, as well as showcasing their yearly held events in a calendar format.
The challenge was to create a web design that is modern, mobile responsive and informational yet doesn't lose the club's classical essence.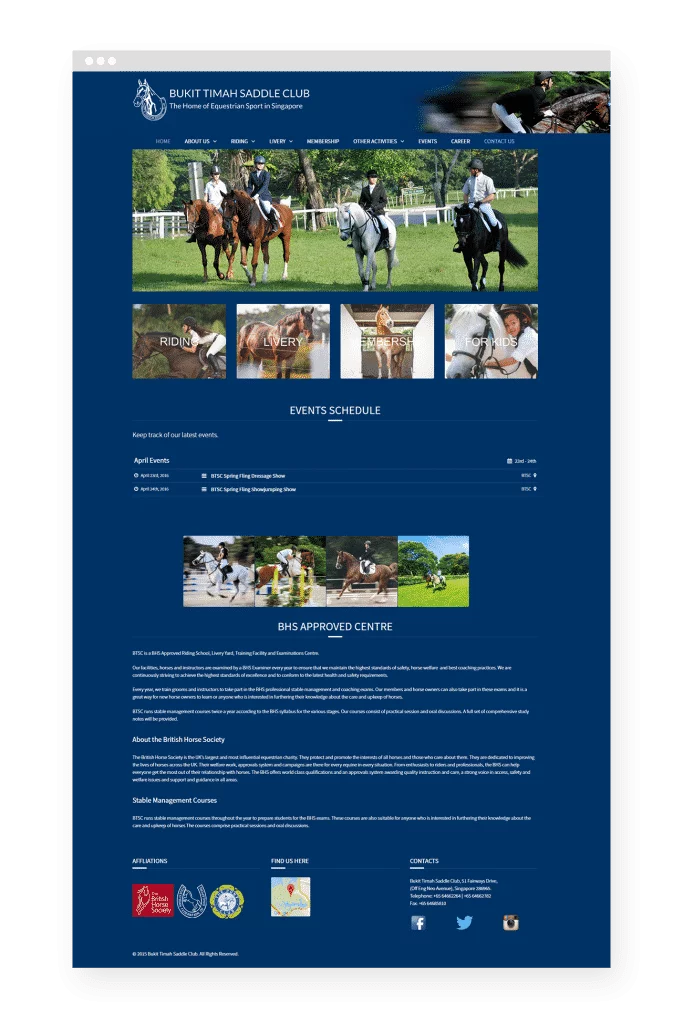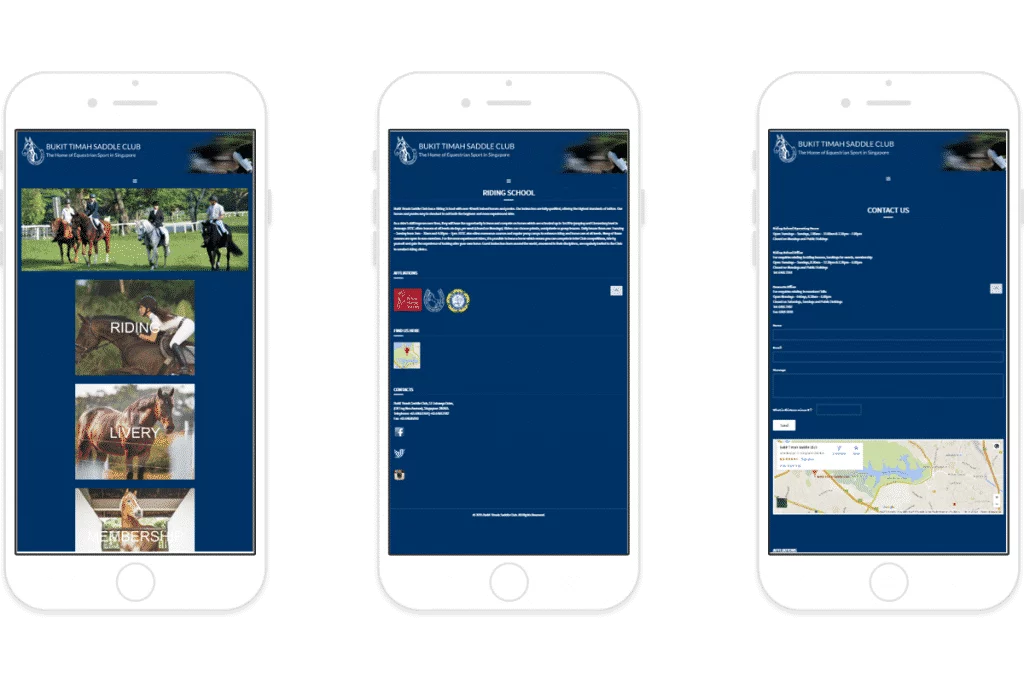 A B C D E F G H I J K L M N O P Q R S T U V W X Y Z
a b c d e f g h i j k l m n o p q r s t u v w x y z